Hands down our favorite floral design element of weddings is the bridal bouquet. It is the star of the show, arguably the most photographed floral element, and is usually composed of the most stunning flowers of the lot.
We love utilizing our brides' favorite flowers and typically try to keep the bridal bouquet a little more neutral and white-toned, therefore a little more bridal. However we love when the bride wants to inject some color as well! Our goal is to have it perfectly reflect the bride and her style.
We have compiled some images of some of our favorite bridal bouquets of weddings past below for you to peruse and hopefully garner some inspiration from! Let us know in the comments below which is your favorite!
Featured Floral: all-white peonies
Sarah + James, Reserve Club at Woodside, Lauren Carnes Photography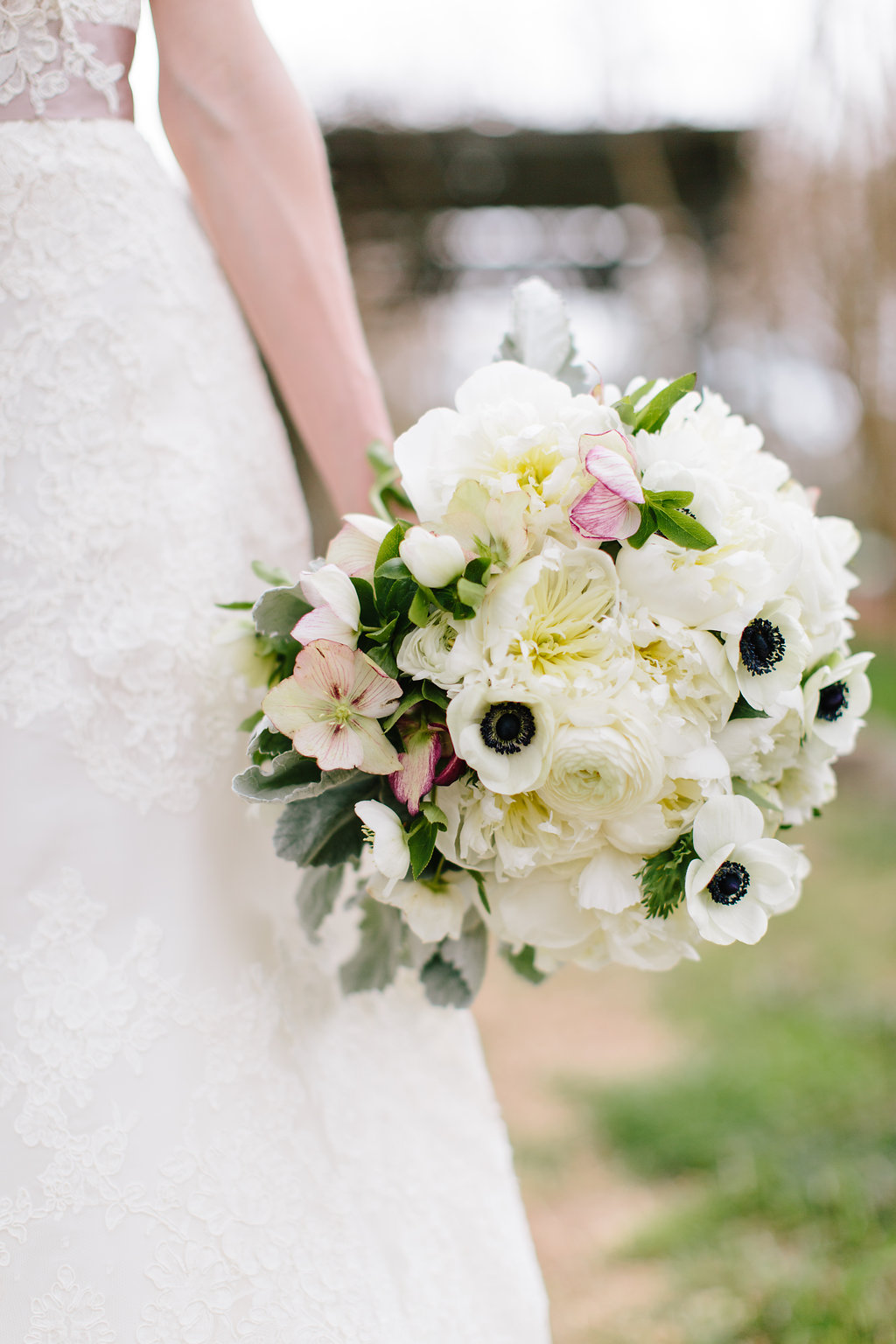 Featured floral: hellebores, ranuculus, anenomes, peonies, dusty miller, lisanthus
Anne + Holton, Inn at Serenbe, Lauren Carnes Photography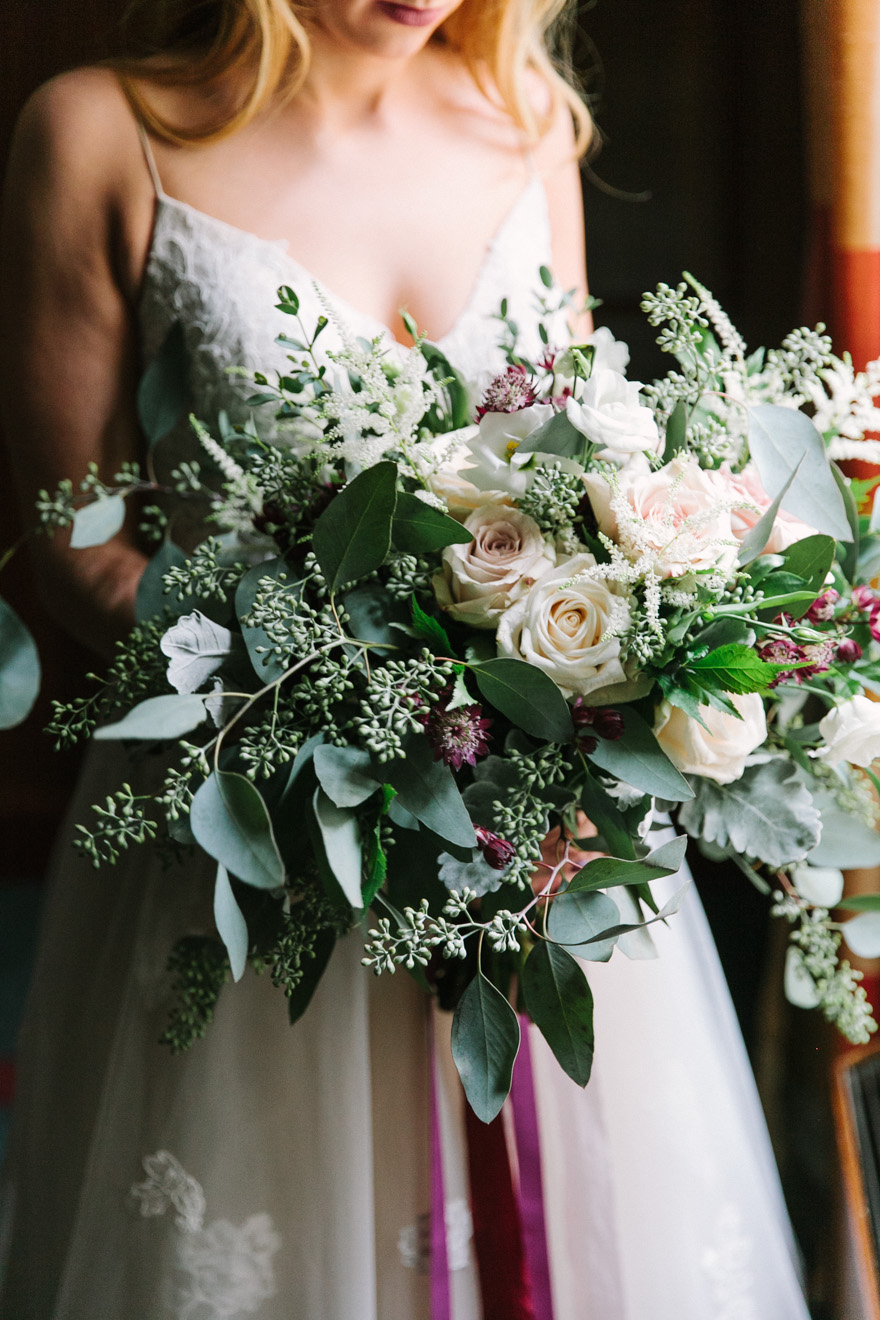 featured floral:
seeded eucaplyptus, roses, lisianthus, astillbe, Astrania
Hannah + Rafy, Richmond on Greene, Mark William Studio Photography
Featured Floral: Anenomes, Garden Roses, Astillbe, Eucalpytus, Hellebores, Astrania
Rachel + Dustin, Legends Club, Lauren Carnes Photography
Featured Floral: orchids, palm leaves, variegated aspidistria, anthrium
Lynnette + Dylan, West Lake Country Club, Ashley Seawell Photography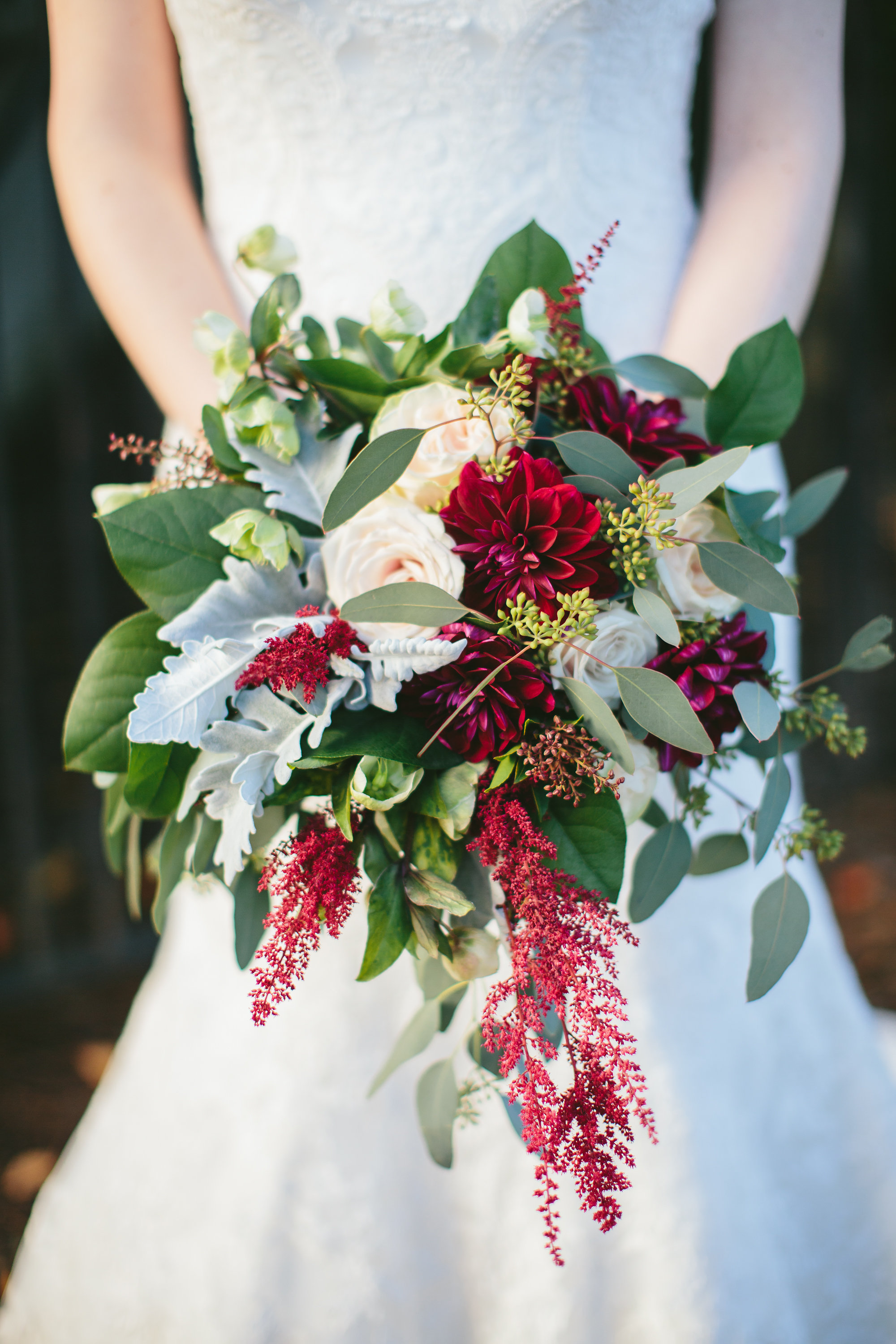 featured floral: dahlias, roses, astillbe, dusty miller, seeded eucalyptus, hellebores
Kelsey + Robert, Marion Hatcher Center, Whitney Wysong Photography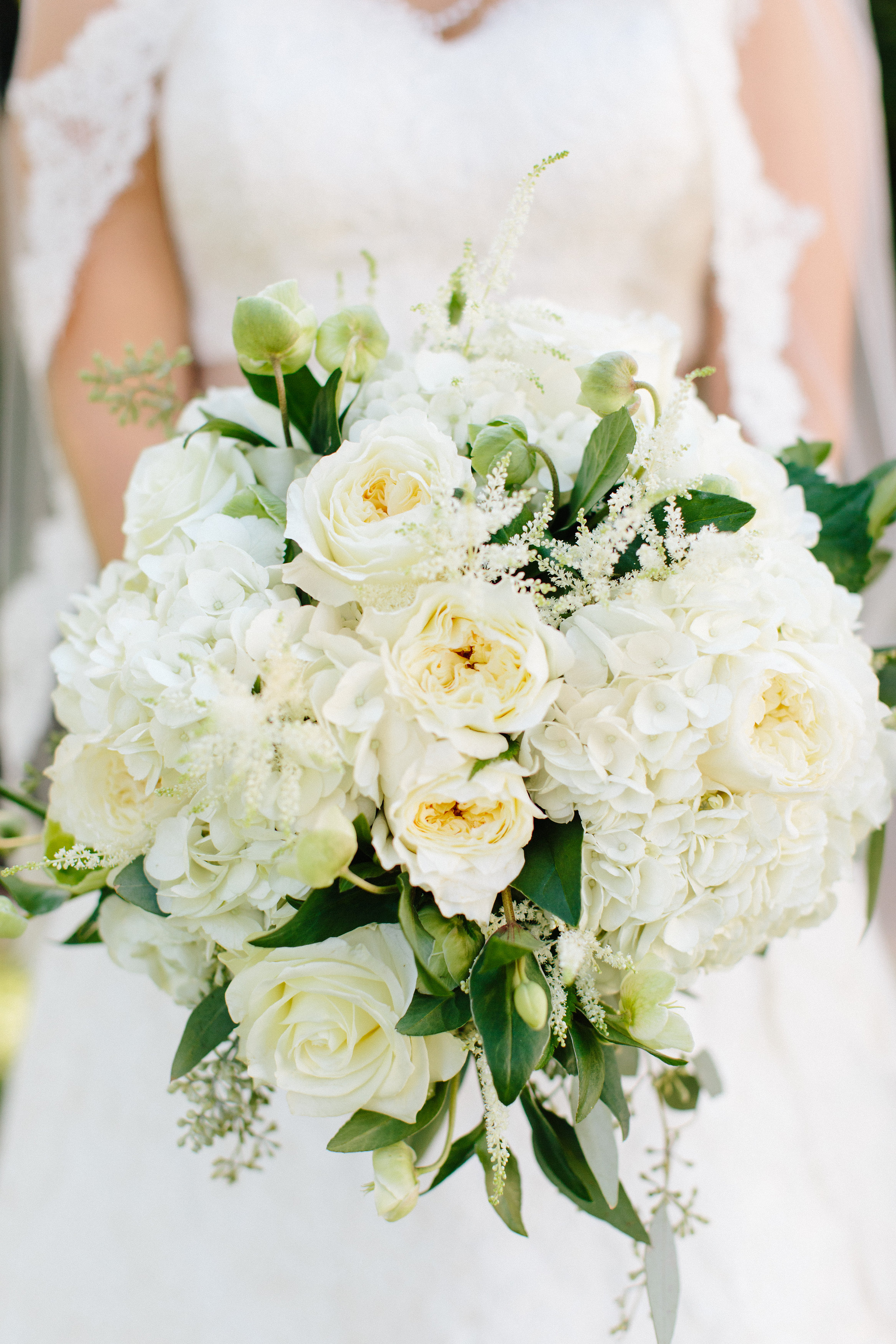 featured floral: garden roses, hydrangea, astillbe, hellebores, seeded eucalpytus
Aubrey + Daniel, Private Residence, Lauren Carnes Photography
Featured Floral: Ranunculus, Lilac, lemon leaf
Ansley + Richard, Sacred Heart, Amy Noon Free Photography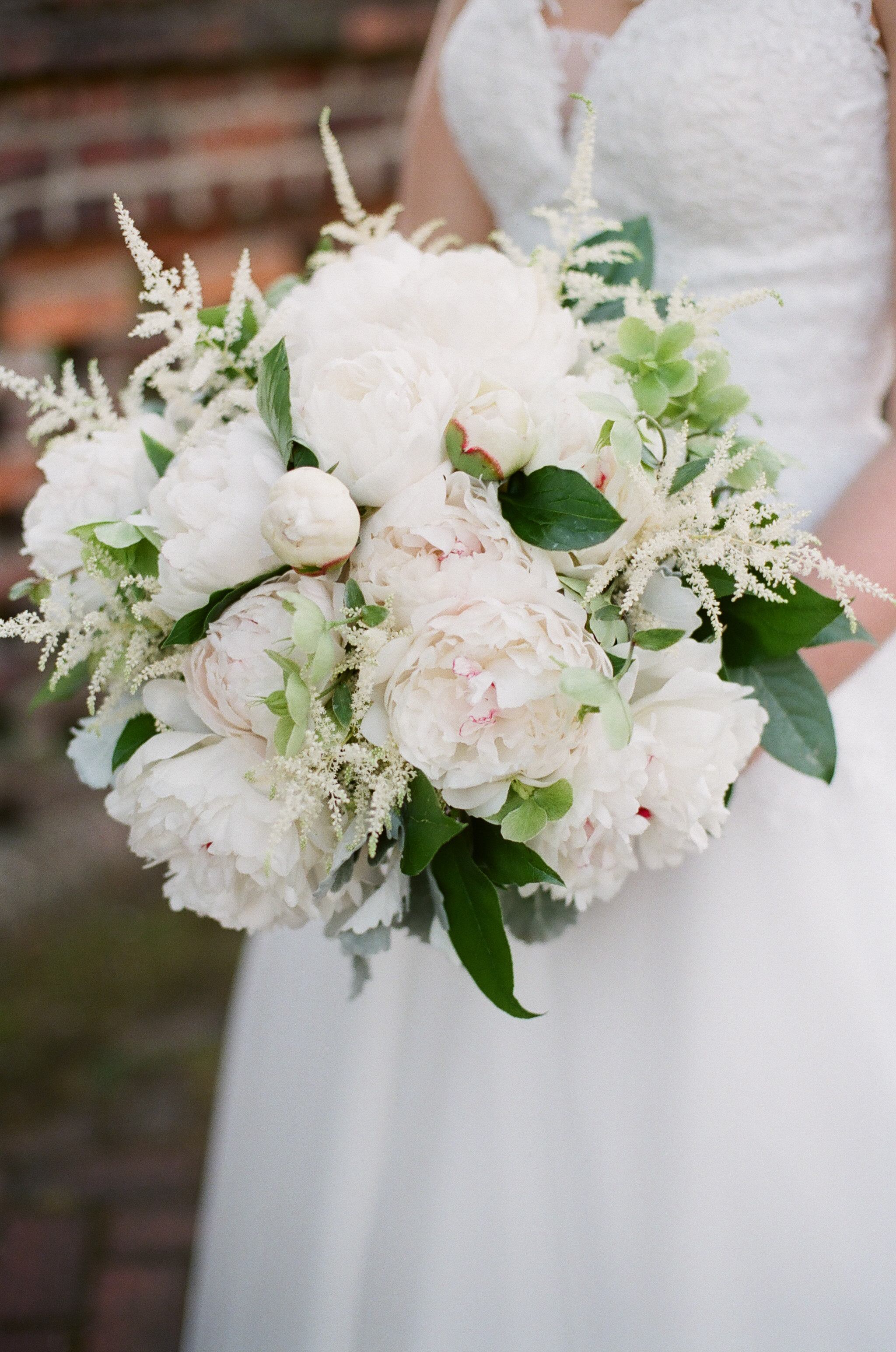 featured floral: peonies, astillbe, hellebores, dusty miller,
Binford + Neil, Old Medical College, Ashley Seawell Photography
Featured Floral: Juliet Roses, Veronica Anenomes, Dusty Miller, Peonies, Hellebores, Mint
Jesslynn + Scott, River Room at St. Paul's, Ashley Seawell Photography
Featured Floral: Free Spirit Roses, Burgundy & Cafe Au Lait Dahlias, Thistle, Eucalyptus, scabiosa, Astrantia
Jamie + Adam, Private Home, Laura Fulmer Photography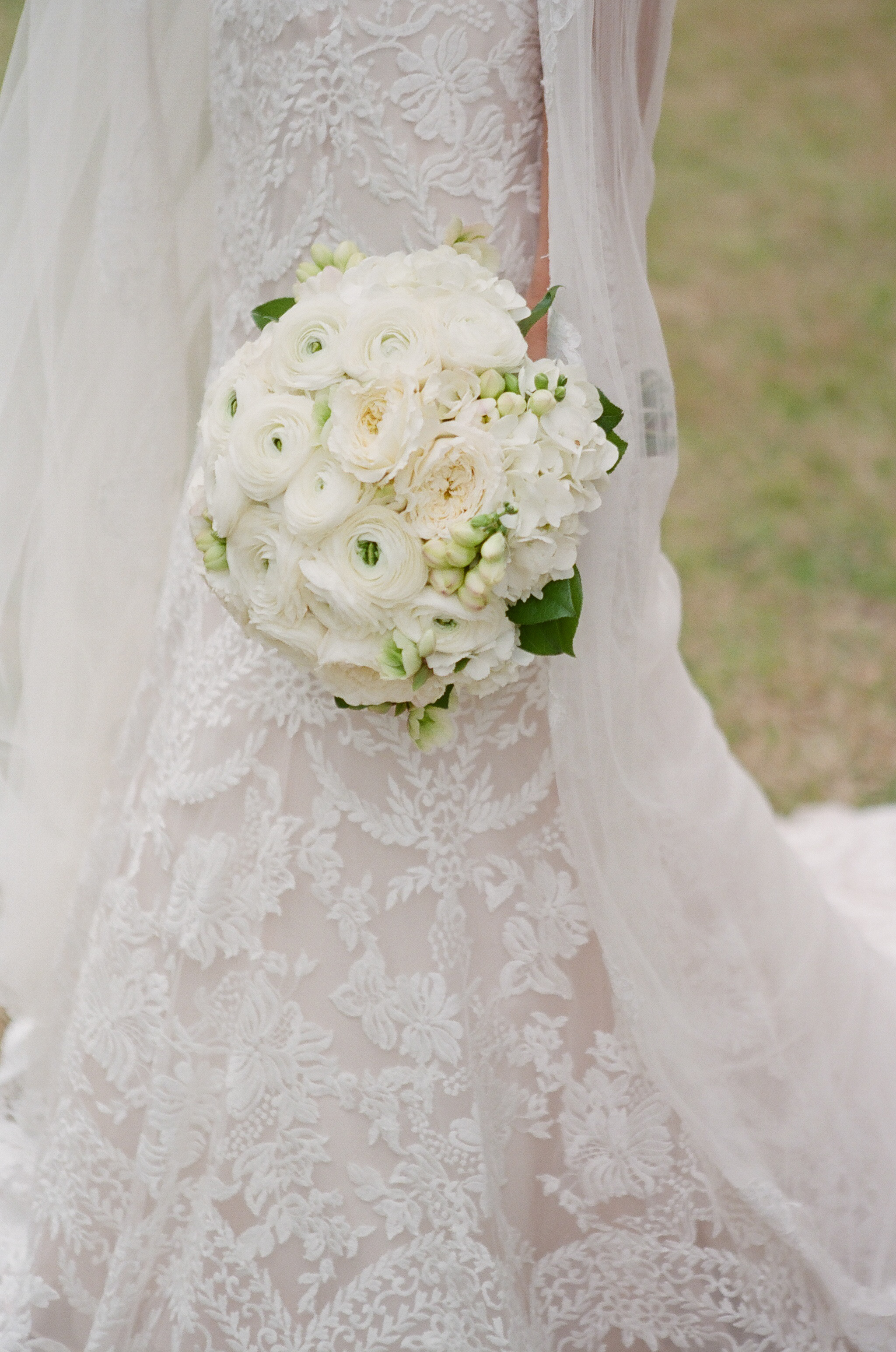 Featured Floral: ranculus, garden roses, hydrangea, Freesia buds
Hailie Hampton + Scott, Private Residence, Ashley Seawell Photography
Featured Floral: Olive Branch, Lisianthus, Astrantia
Elizabeth + Drew, Old Medical College, Gately Williams Photography
Featured Floral: Hellebores, Hydrangea, Peonies, Lemon Leaf
Mary Hull + Patrick, Augusta Country Club, Ashley Seawell Photography
Featured Floral: Ranunculus, Eucalyptus, Astillbe, Garden Roses, Peonies
Charlotte + Carson, Private Property, Mark Williams Studio
Featured Floral: Peonies, Ranunculus, Dusty Miller, Garden Roses
Taylor + Peyton, Augusta Country Club, Ashley Seawell Photography